For those of you who are not familiar, True Blood is the television adaptation of the Southern Vampire Mystery series (or Sookie Stackhouse, as it's commonly called) by
Charlaine Harris. The HBO series has not always stuck directly to the book, but I love the creative redirection they frequently implore with the script.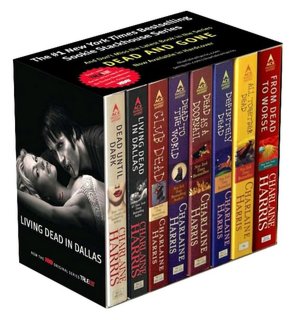 I've read every book and I'm a fan of the show. Here's the new trailer:
Anyone else counting down until the new season?