Hello beautiful people. It's that time of year again where I get all sentimental reflecting back on the past year as I brace for a new year of wonder. *Sigh* Journey with me down memory lane:
In 2013, this blog has posted 392 times plus this one and whatever else is to come between now and midnight.
I've welcomed 2 new contributing book bloggers:
The very nice Courtney & the super awesome Kami
I've welcomed 1 new fashion blogger:
The uber fashionable Bina
I've started rewarding my followers for their comments:
There's been at least 42 book reviews:
There's been 3 Quick & Skinny Mini reviews:
I was a 2013 Spring Ambuzzador
Reppin': Dualed by Elsie Chapman
There's been 9 fashion & beauty posts by B. Ayesha:
A fashion addict on a budget #JustChicEnough
Don't Be Scared to Mix It Up!
Let's talk Spring 2014 Trends!
Let's Talk Make-up!
Follow-up: Let's Talk Make-up!
New Year's Eve Style!
Accessory Style Advice!
Prescription Nerd Glasses - Questions & Answers Part 1
Stylish Maternity Clothes - Questions & Answers Part 2
I participated in Armchair BEA; and then I experienced Book Expo America (BEA 2013) and went to New York for the very first time:
I've posted 7 Client Mock up posts, thus completing Project Super Shears:

I participated in the These Colors Don't Run Charity Benefit Fashion Show & met some celebrities.
I relaunched my shop on ETSY
I hosted the my first original hosted event , Novel Fashion Week
I've interviewed talented artists in Dreamheart Spotlight and/or gave Spotlight Updates in 16 posts
I applied to an Art & Design college...and was accepted!

I participated in a photoshoot in my first advertising campaign: Status Luxury Hair Extensions via Aqua Promos
I gave you 6 Sketchpad Sundays:
I started a YA book club in Baltimore MD & We've had 4 meetings thus far:
I've launched a fundraising campaign to raise money for my clothing line:
I got booked to showcase in RAW:
Huge thanks to my followers, I got the preliminary nomination for the Fashion Awards MD in the "Emerging Fashion Designer" & "Fashion Blogger" categories.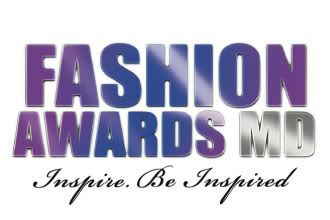 I've had countless of new books added to my book shelf, interacted with many author and publishers, had many giveaways, chatted with many interesting blog visitors...Wow! When I first started this post I didn't think I would have very much to say. I guess I've done much more this year then I've ever guessed or been keeping count of. I'm sure I may have missed a few blog highlights, but I'll close off here.
I thank you all very much for following us on this journey!
There will be much more to look forward to in 2014!
My resolution for 2014 is to take on more fashion assignments and social events in an effort to overcome my shyness & grow as a designer!
I also plan to put a dent in my overwhelming TBR pile.
I realized this year that I am absolutely horrible at keeping track of those themed reading challenges. My "
2013 TBR PILE Reading Challenge
" was an epic fail. I didn't keep track of it AT ALL, even with you guys' help. I didn't keep track of the others in 2012, 2011, or 2010 either. I don't think those are for me, so I'll steer clear from here on out.

HAPPY NEW YEAR!
What was your favorite post of 2013 here on the blog?
What was your favorite highlight of 2013 period?
Do you have a resolution for 2014?